CALENDAR OF EVENTS
March 17th St Patrick's Day – Celebrate all day at Nikoli's. We are a BYOB establishment and/or you may grab your pie to go, but just so you know we caught a leprechaun with some green food coloring in our dough machine. You will be in for a surprise! The kids love the magic of our green pizzas every year! Share this with them – they are only little once!
March 22nd – Packet pick-up from 4-7PM  Pre-registered participants can come and grab their swag to prepare for Saturday. Please do not lose your bib. You will need to wear it during the race to track your time. If you have not signed up, you may do so in person during this time. We do have a few extra shirts ordered but they are not guaranteed.
March 24th  6th Annual Nikoli's Pizza Shamrock Showdown 5K in Rossmoyne Business Center Registration is at 8am 5K is at 9am Immediately following race we will have a pizza and sub line and awards for age/gender categories. Random prizes will be distributed! Swag includes a Pizza Box full of chip-timed bib, Army Green 5K t-shirt, Nikoli's Pizza cutter, and more! Register Now for best pricing!!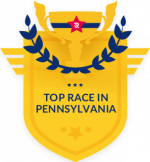 March 27th from 4-6:30PM All-you-care to eat Spaghetti Night –
A dine-in event in which you can eat plate after plate of spaghetti, salad, and bread for $8.99!
Want to do delivery or take-out –you can do this but you will get ONE portion. Please no sharing!
*Everyone at the table must order something!
We are a BYOB establishment – please drink responsibly!
Parties of 5 or more –we suggest a reservation at 717-763-7778
April events –coming soon!!
August 8th – Celebrate our 15th anniversary with Dollar Days. Nikoli's will be selling cheese slices for one dollar. Toppings extra.